Need some dinner ideas on what to serve tonight? If you're looking for some savory dinner recipes that will have your family asking for seconds, try these cast iron skillet dinner recipes.
You may not know it but aside from doing almost everything around the farm, I love to cook. And as any homesteader would say, no cooking tool can beat a cast iron skillet. It's inexpensive and with proper care, it can withstand almost anything.
I've had my cast iron skillet for years and have prepared numerous meals on it. I must say it's very handy to use for any meal and my family just can't enough of my cooking (or they just can't object). So if you're planning to make something savory and delicious with your cast iron skillet, why not try these cast iron skillet dinner recipes. I've rounded up some of my family's favorite dinner recipes so you and your family can enjoy it too.
21 Savory Cast Iron Skillet Dinner Recipes
1. Baked Polenta & Vegetables with Tahini Glaze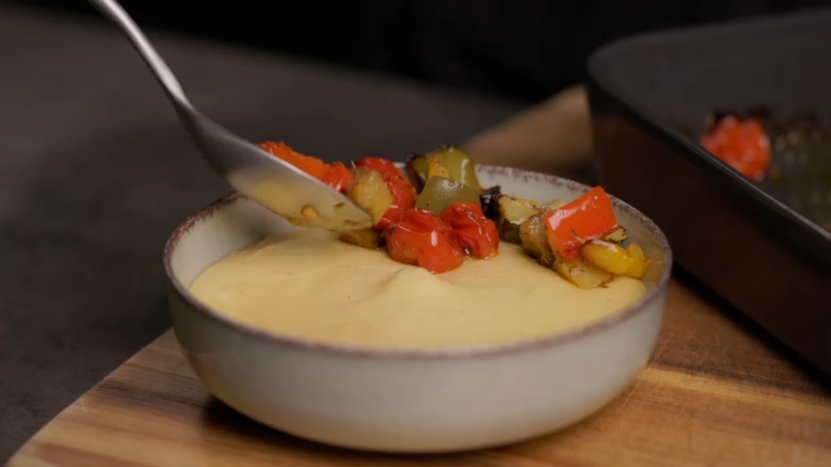 You may think vegan food is tasteless but wait till you taste this polenta.
2. Skillet Chicken with Bacon and White Wine Sauce
If you're looking for a crispy, saucy and delicious chicken, this recipe is a must try. Check it out here.
3. 30-Minute Cheesy Avocado Skillet Pizza Bread
Make this 30-minute pizza bread along with your dinner tonight. The cheese and avocado just blends well together in this recipe.
4. Shepherd's Pie with Ground Beef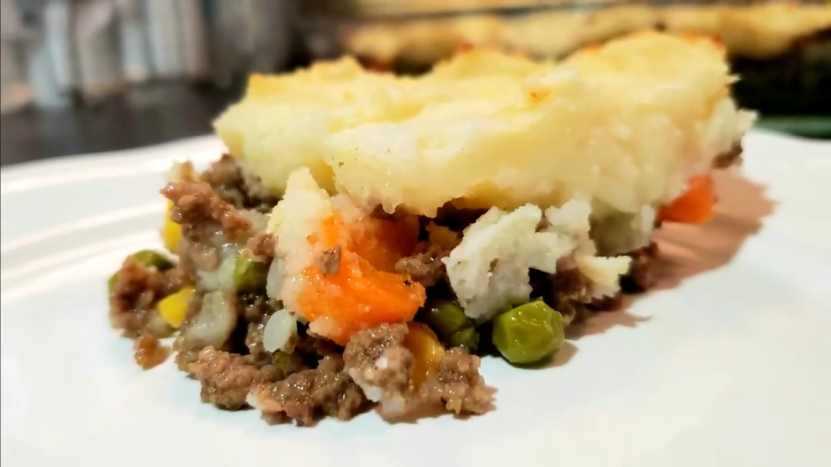 I love this version of shepherd's pie, can you guess why? Yes, they cheese!
5. Perfect Pan-Seared Steak
Want to know how to make the perfect steak? Cook it using a cast iron skillet! See how here.
6. Baked Macaroni and Cheese
A dinner favorite of my kids and grandchildren. It's so easy to make. Check it out here.
7. The Simplest and Best Shrimp Dish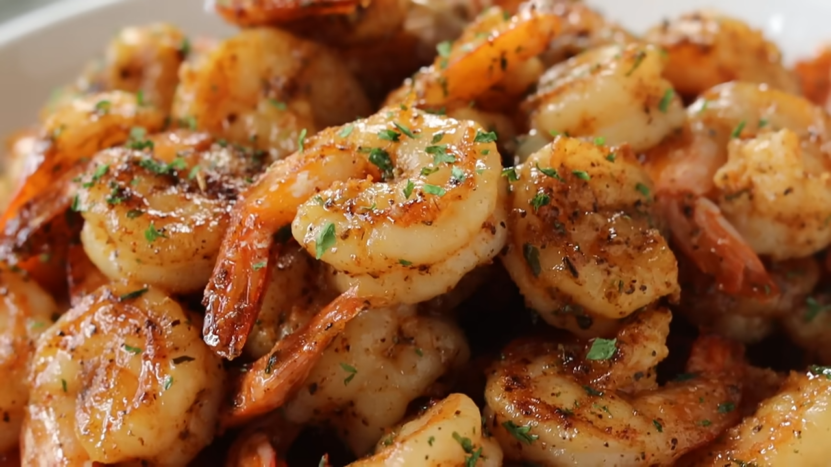 Shrimp is delicious in itself, just add a few herbs and spices to make it perfect.
8. Cast Iron Skillet Burgers
Everyone loves a good burger. Have a mouth-watering patty by following this recipe.
9. Pesto PLT Skillet Pizza
How can you resist a pizza like this? This may not be your regular dinner but in our household, it sometimes is.
10. Skillet Chicken Pot Pie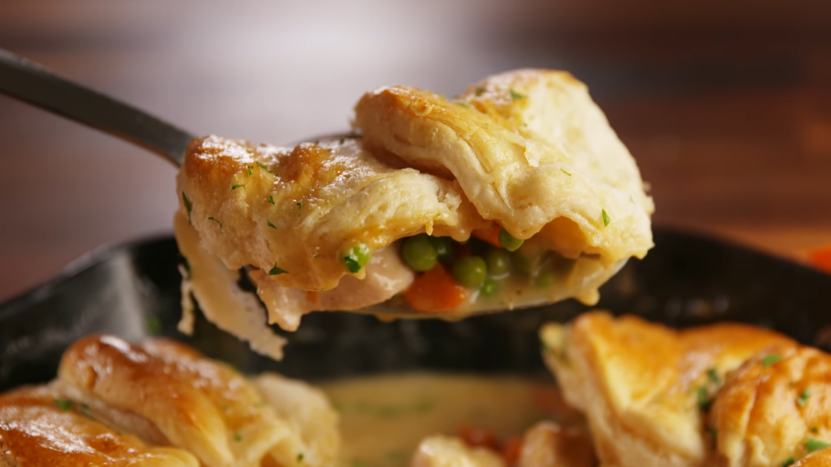 Serve chicken pot pie for dinner tonight. I'm sure they'll love it. Check it out here.
11. Easy Skillet Lasagna
With just a few ingredients and steps, you can make this delicious and easy skillet lasagna.
12. One Pot 30-Minute Creamy Tomato Basil Pasta Bake
Want to have pasta for dinner? All you need is 30 minutes and you're done. See how here.
13. Loaded Smashed Potato Skillet
Make your favorite dinner side on a skillet. Check it out here.
14. Crispy Skin Oven Roast Chicken in Cast Iron Skillet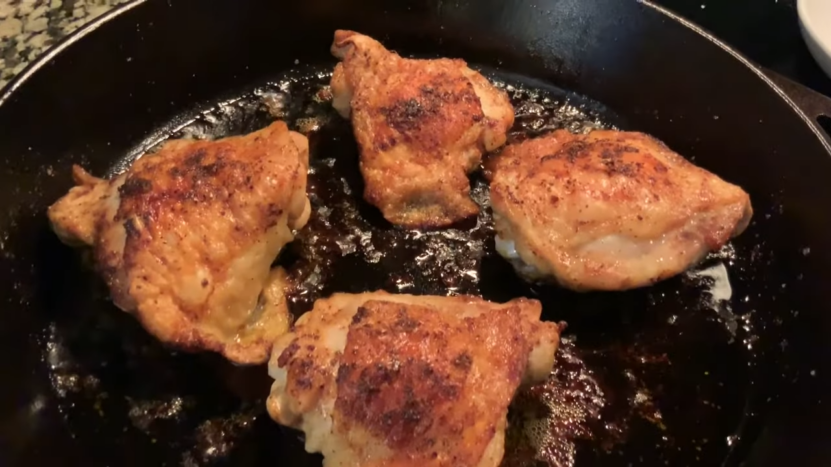 Did you know you can cook a whole chicken in your cast iron skillet? Try it and be amazed with the crisp delicious skin. Recipe here.
15. Prosciutto-Wrapped Chicken with Asparagus
Have a classy dinner with your family by serving this prosciutto-wrapped chicken. Follow the recipe here.
16. Skillet Potato Bake with Tomatoes
A super easy dinner recipe you can try tonight. Despite the simplicity, you'll still need about an hour for everything to cook. Check it out here.
17. Gnocchi Skillet with Chicken Sausage & Tomatoes
Here's a 5-ingedient dinner recipe you'll love to make and eat. See it here.
18. Chicken Fajitas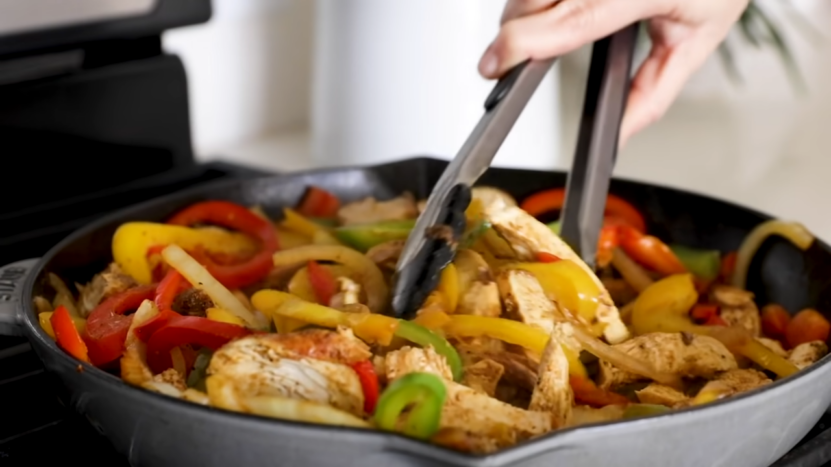 It may take a while for the prep time but you only need to cook it for 15 minutes. So try to prep early! Get the recipe here.
19. Skillet Baked Stuffed Rigatoni
Serve this for a filling dinner.
20. Leftover Steak and Spinach Quesadilla with Provolone
Got some leftover steak from last night's dinner? Turn it into this yummy quesadilla. Check it out here.
21. Roasted Pork Tenderloin with Zesty Dry Rub
You'll love how flavorful and delicious this pork tenderloin is.