Holiday parties are in full swing and I'm sure all of you are all too familiar with the demand for ugly sweater Christmas parties. You would think that takes pressure off to find something nice in your closet, but to live up to the hype and find the perfect ugly sweater is just as daunting. That's why I began just making my own DIY ugly sweaters for Christmas parties. Find some homemade ugly sweater inspiration with these humdingers below!
Make your own ugly sweater with things around your house instead of spending money and time finding your perfect ugly sweater elsewhere.
1. DIY Ugly Full Body Christmas Tree Sweater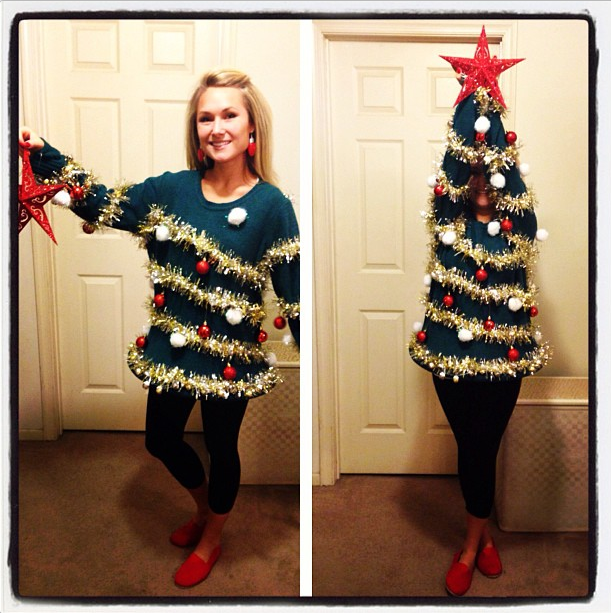 Raise your arms to get that full ugly (but awesome!) sweater effect! Want to make one just like this?
2. Texas Themed Ugly Christmas Sweater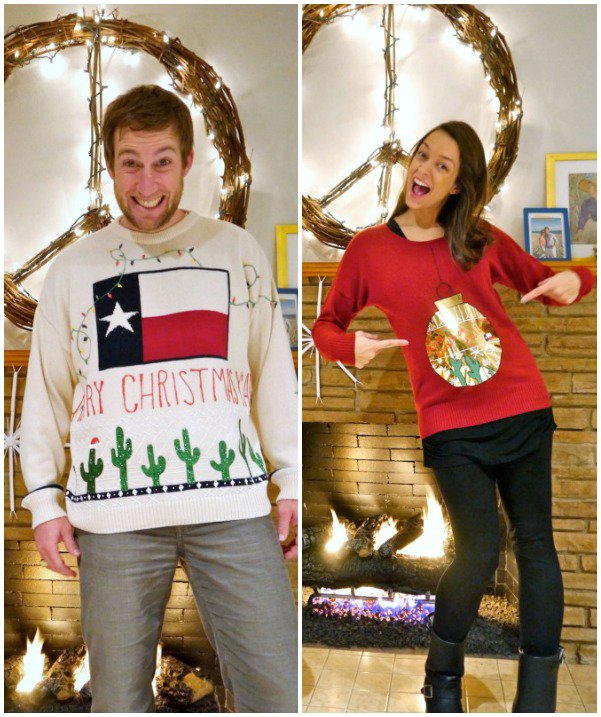 Please, don't wear an ugly Christmas sweater by yourself. Make one for the hubby too! Get full tutorial here.
3. Christmas Stocking Ugly Sweater
Old sweater + Christmas stocking + hot glue = DIY Ugly Christmas Sweater. You can make this in minutes! So, go ahead and make one for your whole family (insert evil laugh here).
4. Full Body  Reindeer Ugly Sweater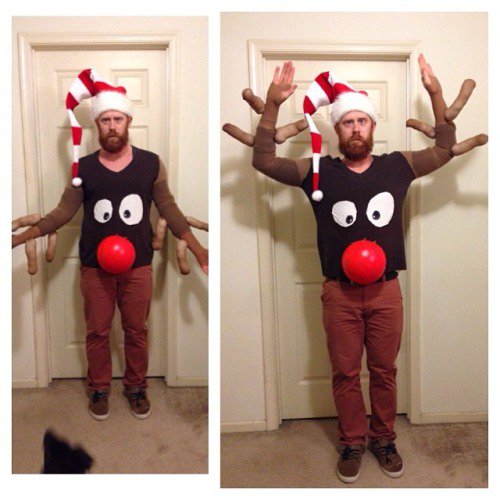 Are those spider legs? Oh wait, they're reindeer antlers! Ho ho ho!
5. Star Trek Sweater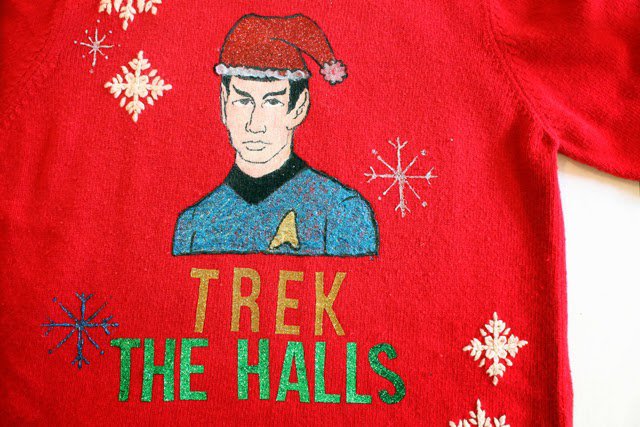 Star Trek lovers, say hello to your destined ugly Christmas sweater of 2014. Are you excited yet?
6. DIY Ugly Christmas Sweater Baby Edition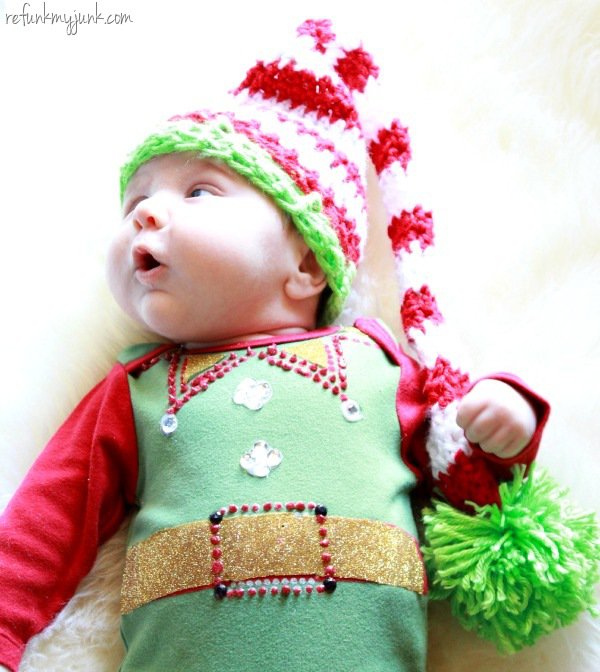 Dress up your baby in ugly Christmas sweater for the holidays! (While you still can!) Make one with this easy tutorial.
7. Easy Reindeer Couples Ugly Sweater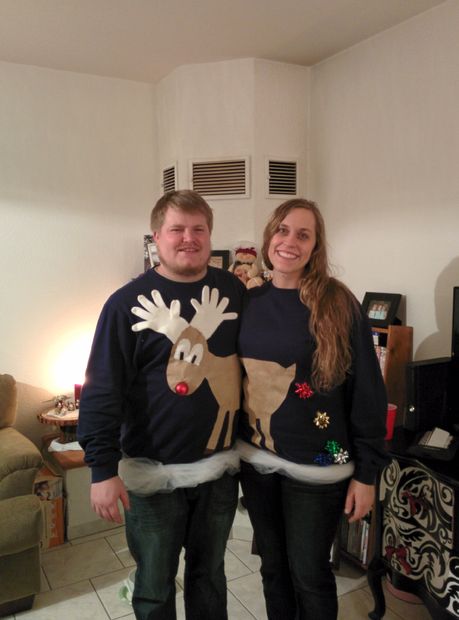 It's tacky alright, but real sweet. There's nothing better than going to an ugly sweater party when you and your significant other have matching outfits! Make one for you and your sweetie with this easy step by step tutorial.
8. Maternity Ugly Christmas Sweater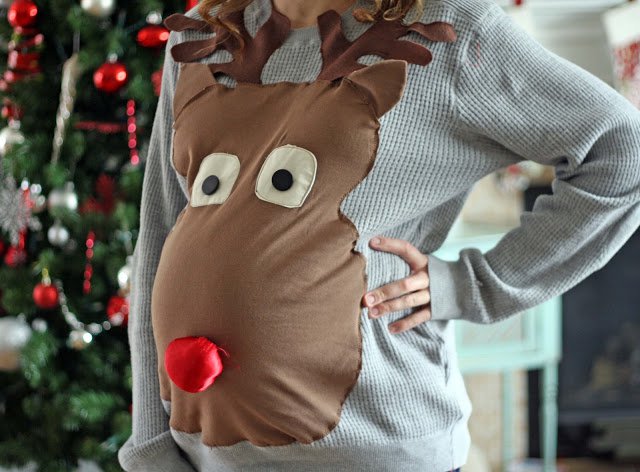 Rudolph with your nose so bright, please highlight my belly tonight. Full tutorial here.
9. Ugly Tie Christmas Tree Sweater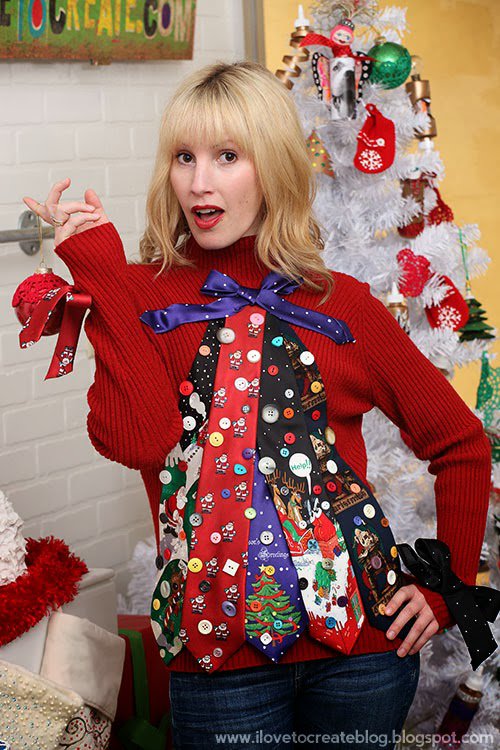 Put your husband's (or the Goodwill's) tacky tie collection to good use this Christmas season by making an equally tacky sweater.
10. Everthing-In-It DIY Ugly Christmas Sweater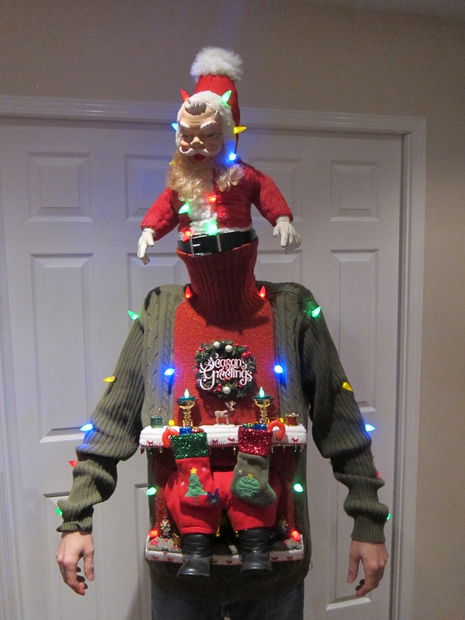 Now this is just scary.
11. Balance-It-All Mantelpiece DIY Christmas Sweater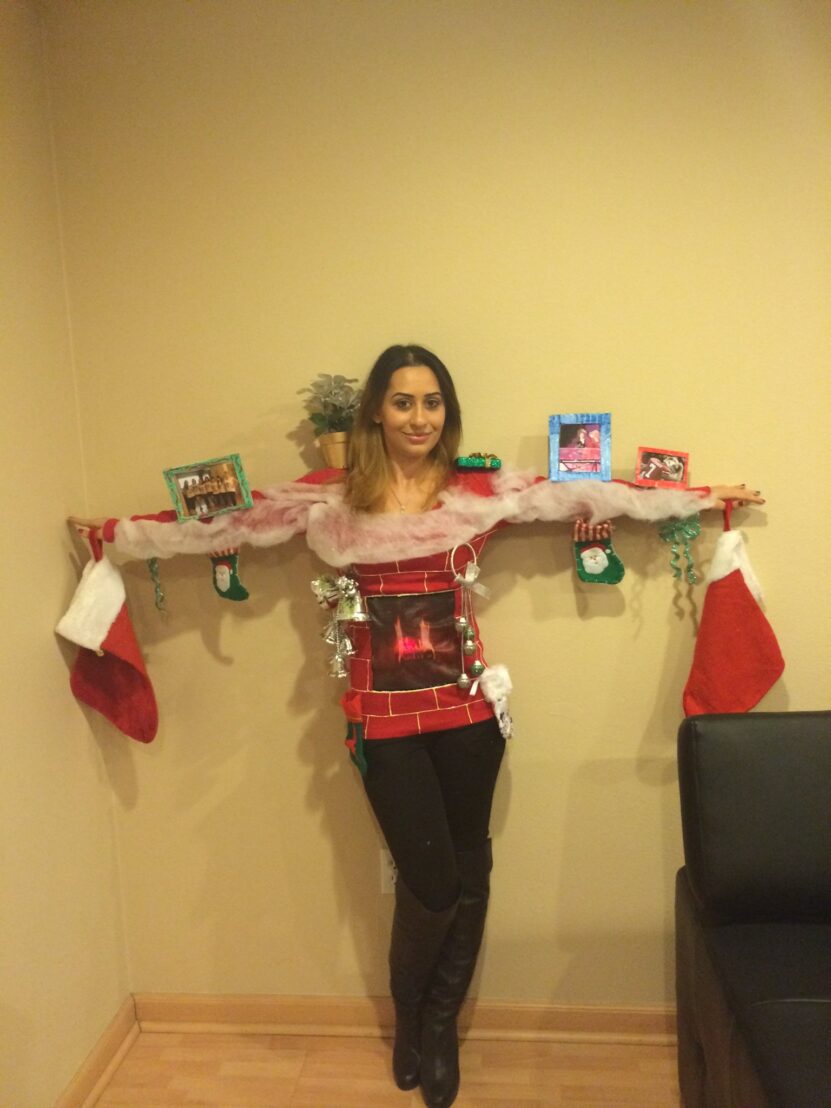 I'm pretty sure your arms are going to fall off if you do this during the entirety of your Ugly Christmas Sweater Party.
12. DIY Ugly Christmas Sweater for Your Kids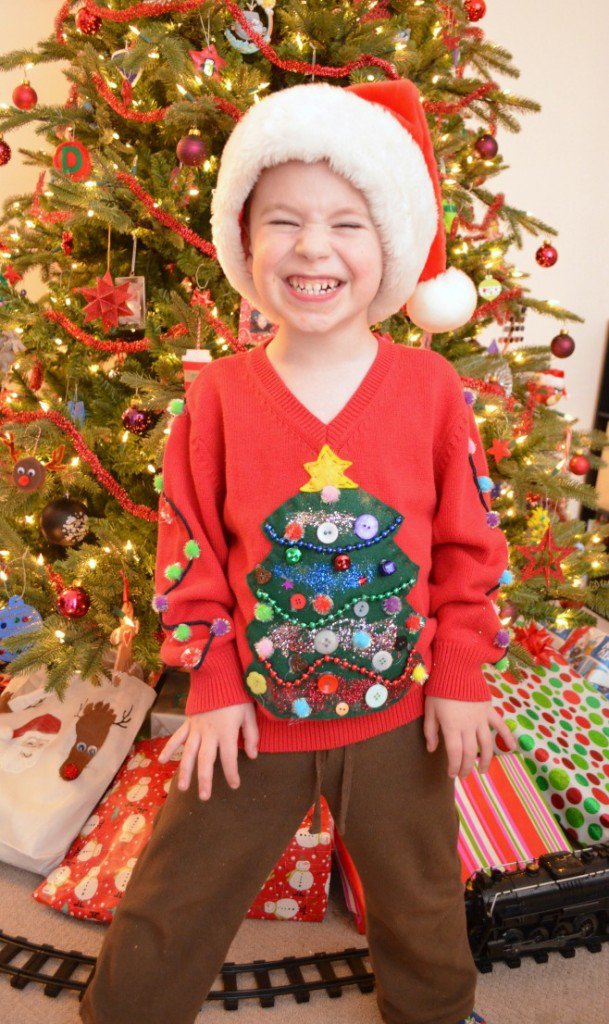 Make it just the way kids like it – glittery! Full tutorial here.
13. DIY Ugly Christmas Sweater…with Lightbulbs!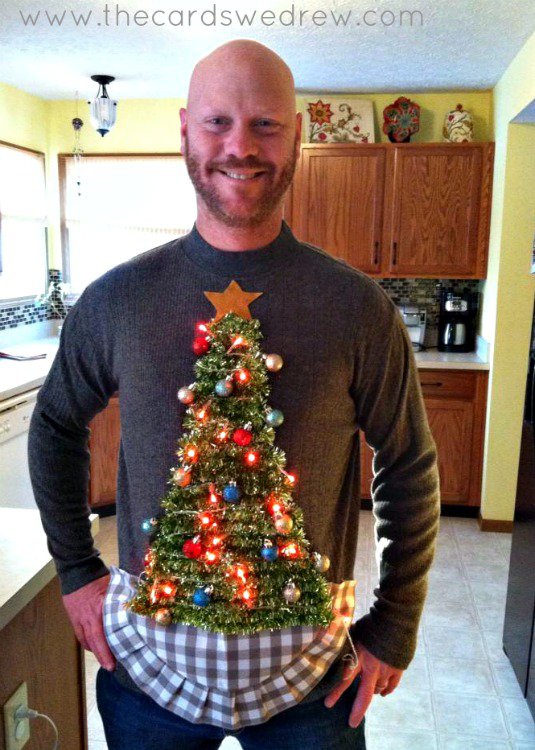 Don't forget to include the Christmas tree skirt for a more masculine appeal. Ho ho ho! Full instructions here.